Google Analytics Services
Want to know what marketing initiatives are working best? Want to know what traffic sources are providing the best leads? Best Conversion Sources? Want to Maximize Your Profits?
Increase your marketing performance, optimize your digital landscape and defeat your competition. Let our Digital Marketing Experts help you with your web analytics.
Google Analytics Consulting Services
Google Analytics Setup / Audit
Evaluate your current Google Analytics Setup
Setup new installation of Google Analytics tracking
Connect Google Search Console to Google Analytics – Maximize your digital properties with this powerful combo.
Get Insights – We can help you get a deeper understanding of your visitors, what they are doing and challenges
Setup Site Search – This will help you get insights into what visitors are looking for when they arrive at your website
Enable E-commerce – By enabling enhanced ecommerce settings you get will details on items sold on your website
Setup KPI's, Goals and Conversions – Each business has a unique set of key performance indicators and goals such as newsletter registration, sales, quote requests, form fills, etc. Our services solutions can help you implement this correctly. This will enable you to get the detailed data to get to the next level.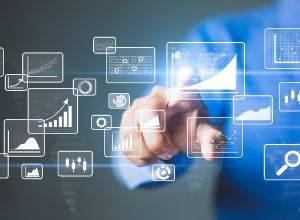 Google Analytics Dashboards
We can help you setup customized Google analytics Dashboards that help you answer key questions about your business 
Mobile user Dashboards  – Get insights on your mobile visitors, Top campaigns, bounce rate, Site Revenue and more.
Site Performance Dashboards – We can setup custom reports with Avg Page load times, Server Response times, 
SEO Dashboard  – Understand your Organic visitors, branded phrases, Top Organic Landing pages, goals and more.
PPC Dashboard – Gather powerful insights on your PPC Campaigns, email campaigns and other online advertising channels
Custom Dashboards – We will work with you to setup the reports you need
We help you define the data you want to see and automate the process

Then we setup custom automated reports with the data you need that get automatically sent to your inbox every day, week, month or  quarter. 
Google Analytics Consulting
We can provide you guidance and help you answer your Google Analytics questions.
Google Analytics Services FAQ
Google Analytics Most frequent questions and answers
What is Google Analytics (Also known as GA)?
Google Analytics is a POWERFUL Free web analytics platform offered by google that helps you track and the performance of your website, and your visitors. 
What are Google Analytics Goals?
Think of a goal as something that you want your visitor to do. This may be a newsletter registration, a website lead, a sale, a form fill. Google Analytics allows you to setup goal so you can track these specific user interactions.
A KPI is a Key Performance Indicator. Some KPIs in google analytics can include Bounce Rate, Average time on page, users, sessions, conversion rate.
What does Bounce Rate mean?
A Bounce Rate in Google analytics is a 1 page visit.  This means that the user visited a page, and left the page without visiting any further pages.
What is a custom report in Google Analytics?
A Google Analytics custom report is a non standard report that is created with your unique metrics. Although Google analytics (GA) has many great reports, sometimes you need specific data in an easy to view way. Our Google Analytics Services focuses on creating custom reports for your business needs
Where can I go to get Google Analytics?
Can Google Analytics measure my SEO?
Yes. Google Analytics can help you measure your organic search and much much more. 
If you are interested in learning more about SEO, visit our SEO services page
Can Google Analytics help me measure my PPC, and Social Media traffic?
Yes. Absolutely. Google Analytics can help you measure most traffic sources and provides so much insight!
Does Google Analytics Have Case Studies?
The Think with Google website has Google Analytics Case Studies and how major brands have improved results by optimizing their web analytics. Some of these case studies include major brands such as Lenovo, Rooms to go, and AccuWeather.
Can you setup Google Analytics to track phone calls
Absolutely. You can use a call tracking platform such as CallTrackingMetrics, or Call Rail with GA to track your inbound calls.