Leverage our PPC Services to instantly gain visibility on search engines such as Google, Yahoo, and Bing.
Our PPC Management Services Benefits
Fast Results
PPC advertising is the fastest way to get traffic to your website. It allows you to get visible on page 1 of the search results instantly.
Control Your Message
Limited time offers? Promotions? Discounts? Let your visitors know your unique selling proposition with your ads

More Exposure
Want more customers, leads and sales? Paid search advertising allows your business to get more exposure on the search engine results
Control Your Budget
You can set a cost effective digital marketing budget to suit your goals. As your sales increase, your budget can increase

Target Customers
Reach the customers you want by location, time, device preference and more. Our PPC management services allows control
Measure & Optimize Results
See what ads are driving the best results, sales, and leads. Continuously optimize your Google Adwords and Bing Ads to improve your ROI.
Our PPC Services Approach
We understand each business is unique. That is why we take time to learn your business, your goals and what's important to you.
Online sales? Lead generation? News letter registrations? Appointments? We will set key performance indicators to determine success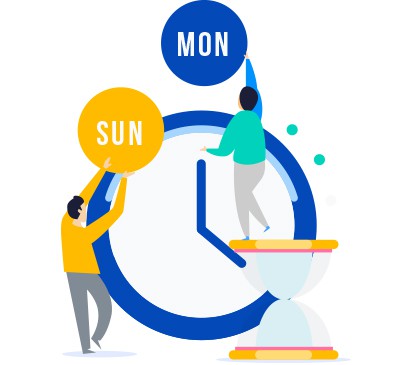 We create the PPC campaigns, ads and targeted keywords. We then launch and measure the results, We then continue to optimize to get the best results
Why PPC Management Services?
users search with Google ( Net Marketshare)
click on Google Ads when shopping online (Wordstream)
PPC frequent questions and answers
What are PPC Ads / What are Paid Search Ads?
PPC stands for Pay Per Click. Pay Per Click (PPC) Ads  allow you to promote your business online via the search engines such as Google. You only pay when the ads are clicked on by the user..
How long does it take to create PPC ad copy and keywords
We typically take 1 week to begin the PPC Campaign however we are continuously developing and optimizing your campaign based on results
How is my PPC cost determined?
PPC has several factors including Ad Quality Score, Targeting and Bid.
Overall, the better quality of your ad and your relevancy, the lower costs you can achieve
There are many advantages to PPC. One of the main advantages is that you can get people to view your website quickly.  
How do you measure Performance of PPC?
There are several ways you can measure PPC Services performance. One way is to view the reporting available from the PPC provider. Another way is to use Google Analytics. 
How much do you charge for your PPC Services
Every business is different, so it really depends. Contact us to discuss
I already do SEO, Why do I need PPC?
Your SEO could be doing well, however, why not get additional clients with PPC. It's important to understand that PPC complements search engine optimization. Case studies have demonstrated that adding PPC listings can help you gain more exposure online and even push down your competition on the search results. 
I didn't hit my target ROI with my previous PPC agency
To answer this question we need to know, what were your internet marketing goals? What were your PPC Ads like? Was your PPC Agency following best PPC practices? Was your landing page optimized for conversions? How were you measuring success? Did you also try Social Media paid search? Did you have the appropriate tracking in place? There are many variables so we would audit your current state and provide suggestions. 
We are an affordable Digital Marketing agency. We focus on making sure you PPC ads are set to a correct budget and are very ROI focused. We want to make sure we help you get the results you are looking for and have a long term relationship
How long have you been doing PPC?
Our Top Digital Marketing Expert on the team has been doing PPC since 2002. Although we have seen many different types of businesses, we realize that every business is different. Our PPC agency takes the time to understand your business and your goals before we begin any campaign.  
1. Define PPC Campaign Strategy
Before launching your PPC campaign, we need to brainstorm together. 
We need to understand your services and understand what your customer is looking for. At this point we also create the ad campaign and the ad group.
If you have an existing Pay Per Click campaign, we will evaluate your current performance, ad copy and keyword list.  We will then work on optimizing your existent campaign.
If you do not have an existing Pay Per Click Campaign, we begin by creating a PPC Keyword list with you. Working with you we define what keywords are your clients typing in the search engine to find your services? And we will work with you discover new key phrases and missed opportunities.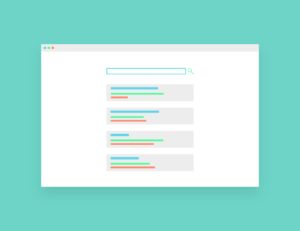 3. PPC Text Ads / Ad Copy
Ad copy is also critical for your PPC campaign success. The closer it reflects your target client and your landing page, the more likely it will convert to a lead or a sale. We will evaluate your landing pages and web design for best practices.
4. Review PPC Performance / Track Goals
Review the performance of the Campaigns, Ad copy, Keywords and analyze the data.
Setup Google Analytics and link to Google Ads – This helps us to help measure the success of the PPC campaign. 
Google Analytics Review– Get Deep insights of your users behavior and current traffic.
Google Analytics KPIs – Measure the success of the PPC Campaign compared to the Key Performance Indicators.
5. Optimize PPC Keywords and Ad Copy
We focus on taking your ppc ads to the next level. We are constantly optimizing your PPC Campaign and finding new opportunities to increase your Return on Investment (ROI). 
PPC Keyword Optimization  –

Identify what words are converting and what words aren't. 

PPC Ad Copy Optimization – Identify what Ads are converting and update ad copy to increase Click through rates, and conversions. 
Create and Test New Ads and Keywords – Based on the data, we may create new ad copy and keywords to increase opportunities.
6. Repeat SEO Steps 4 - 5
Continue to Measure PPC progress
Continue to Optimize PPC Keyword list
Continue to Optimize PPC Ad Copy
Continue to create new PPC ads based on insights