Want more traffic? More Leads? More Conversions? Want to Maximize Your Profits?
Get the edge you need to beat your competition with our professional SEO Services.  Let our SEO Agency and marketing experts help you stand out from the crowd
More Traffic
More visitors, means more eyes on your products and services. How different would your business be if you had more traffic?
Increased Conversions
Organic search leads typically convert higher than other marketing channels.

Brand Credibility
Let's face it, users trust Google. When your website ranks high in search, people associate that respect and trust with your brand
Better ROI
Unlike PPC, Organic traffic is free and provides an amazing Return On Investment (ROI)

Better Visibility
Organic Search visibility is a powerful asset for your business. 87% of a clicks happen on the 1st page. How are you ranking?
Measurable Results
Unlike offline marketing, Organic Traffic Results are measurable
Our SEO Services Approach
Each business is unique. Unlike many SEO companies, we take time to learn your business and check your competition. We also measure how you rank from an organic perspective and audit your current SEO Status.
What are your key performance indicators? Are you trying to get more sales? More leads? More appointments? We develop a custom SEO strategy and SEO plan to help your website accomplish your objectives.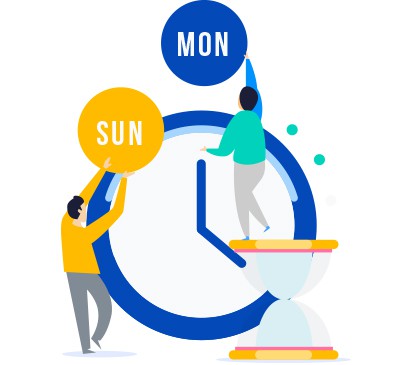 Optimize Your Website for SEO
Based on our findings on our SEO audit, we will begin working on the most critical SEO items first. SEO is a long term digital marketing strategy. We will continuously execute, update, measure and repeat until we get the desired results.
SEO Most frequent questions and answers
How many factors does Google have for SEO
Google has confirmed that it has over 200 ranking factors it uses for search results. Remember that ultimately Google wants to provide the best search results, and the best websites for the search terms. It is critical that you have good content that users benefits from and optimized for the search engines
Should I do both SEO and PPC?
For most clients we do recommend both Search Engine Optimization and PPC. 
This is because PPC can provide instant results while the SEO Process can take weeks, months or even years.
What are the advantages / disadvantages of PPC vs SEO
PPC stands for Pay for Click – An advantage of Pay per Click is that it can get you in front of new audiences quickly. The disadvantage is that you have to pay everytime someone clicks on your ad
SEO stands for Search Engine Optimization. The advantage is that it gets you FREE traffic and it is preferred and trusted by customers. SEO (also known as organic search) draws the lion share of clicks on google. The disadvantage is that it can takes longer and takes more effort.
What are some other benefits of SEO
A Search Engine Optimized website:
Earns more organic traffic
Doesn't require you to pay for ad space
Boosts your credibility
Can help you get ahead of your competitors
We highly recommend for you to implement Google Analytics on your website. 
What are things that can help my SEO?
Google has over 200 factors that impact Search Rankings. We focus on Best SEO practices. Listed below are some factors that can help you.
Fast Page load speed – How fast is your website on desktop and mobile. 
Proper Title Tags, Header tags, Description tags
Original content 
Proper Image alt tags and filenames
Domain age
Easy to understand URLs
What are things that can hurt my SEO?
Some factors that can impact Search Engine Rankings are
Slow loading websites
Duplicate content
Flash
Javascript pop up
Large image files
Broken pages
Invisible / Hidden text
My Website is new. Can this impact SEO Services?
Yes. Google and many of the search engines prefer websites with a domain age. Regardless it is critical to ensure that your website is Search engine optimized.
How quickly can I see SEO Results?
Depends. Google has over 200 factors that impact SEO, so there are many variations that can impact your SEO results. Many of our clients see results in months, however It can take weeks, months or even years to see improvements. 
Do you provide ecommerce SEO services? How about SEO for Shopify websites
Yes. We can help you with ecommerce search engine optimization. And Yes, we can help you optimize your Shopify website for Search Engine Optimization, and help you grow your online presence
Do you provide SEO services for my WordPress website?
Yes, we can help you SEO your wordpress website. WordPress is an award winning free powerful web publishing platform that is extremely popular. It is considered by many the easiest way to build a website. 
Can your SEO Company help my web design team and web development team?
Yes, our SEO specialists can work with your existing teams. We can help small businesses, medium businesses and enterprise companies with all forms of digital marketing. We can also work with other SEO companies.
What other internet marketing services do your SEO Company provide? Do you do Social Media Marketing?
We are a full services digital marketing agency. We can help you with social media marketing, email marketing, content marketing, local SEO, page optimization, link building, conversion rates and so much more.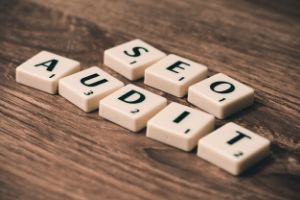 In the SEO Audit phase, our Search Specialist find infrastructure, code and content issues that may be hurting your Search rankings.
SEO Content Audit – We are looking for duplicate content, error pages, 404s, page errors, broken links, etc
SEO Website Template Audit – Do you have dynamic urls? Are your Title Tags, Description Tags, Keyword tags, H1 tags, H2 Tags, Image names, alt text, setup properly, etc?
SEO Infrastructure Audit – How is your Site Speed?, URL File Structure, Crawl barriers, Javascript errors, etc
2. Google Analytics Review / Setup
Google Analytics is a POWERFUL Free tool offered by Google. The goal of the SEO audit is to find infrastructure, code and content issues that may be hurting your SEO. Learn more about our Google Analytics Services
Setup Google Analytics – We help you setup and configure Google Analytics
Google Analytics Review– We go through the reports to get a deeper understanding of your users behavior and current traffic, Traffic sources, users, 
Google Analytics KPIs – Begin the discussion of Key Performance Indicators
SEO Keyword research is a powerful way to determine what words to target for SEO. 
Research Keywords –

Keywords that help your website get in front of the right customers.. 

What phrases are your customers using to find your products and services? What questions, phrases, and variations are they using? 
Create a SEO Keyword List –

Based on the Keyword research we will help you come up with a targeted keyword list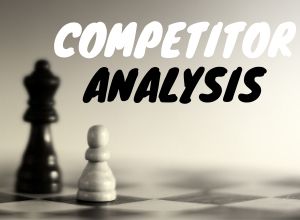 4. SEO Competitor Analysis
Analyze your top competitors website, and get insight on to their SEO Keywords and Digital Marketing Mix
SEO Competitor Analysis –

Identify direct and non direct competitors online. 

What phrases are your competitors ranking for? 

Competitor Keyword Research – Identify Keywords that your competitors are using on their web properties. Gain insight on to paid search campaigns and more!
Add Keywords to SEO Keyword List –
5. SEO Benchmarks - Measure SEO Status
A SEO benchmark is used to establish where your website currently stands from a  search engine perspective. Then we monitor and measure SEO performance and track progress month after month. 
Search Engine Rankings –

What key phrases are ranking for your website on Search engines? What position are they currently ranking at?

Organic Traffic –

How much of your traffic is currently coming from organic search. 

Indexed Pages – How many pages are currently indexed and listed on Google.
Monitor and measure – We continue to check SEO performance to analyze progress, validate efforts and continue the optimization process.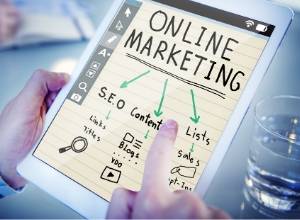 6. SEO Content Optimization
SEO Optimize Content

– Provide recommendations to develop content that earns links and sharing

focused

around our keyword research. 

SEO Optimized Title, URL and Descriptions – Focused on getting 

higher Click through rates (CTR) using search optimized phrases

Keyword optimized content –

Keyword optimized c

ontent marketing is an important part of SEO.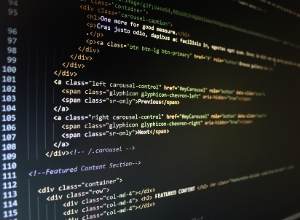 7. SEO Technical Optimization
SEO Optimize Content

– Provide recommendations to develop content that earns links and sharing

focused

around our keyword research

SEO Optimized Title, URL and Descriptions – Focused on getting 

higher Click through rates (CTR) using search optimized phrases

Keyword optimized content –
8. Repeat SEO Steps 5 - 8
Continue to Measure progress
Continue to Optimize for SEO
Continue Technical Optimization